Chiropractor Golden CO
Welcome to Thirty3 Chiropractic located in beautiful Golden, CO. At Thirty3 Chiropractic, our patients are our family. We take the time to get to know you, not just your chief complaint. We are a family run business on a mission to provide exceptional, patient-centered care to the people of Golden, Genesee, Evergreen and surrounding communities. Make Thirty3 Chiropractic your preferred Golden Chiropractor and you will see what makes us different on your very first visit.
Thirty3 Chiropractic is conveniently located in the Genesee Town Center right off of I-70, exit 254 Genesee Park – across from the Buffalo Overlook. We are easily accessible from both the Denver metropolitan area as well as Evergreen and surrounding mountain communities.
If you are experiencing pain or discomfort, we encourage you to contact us. We are open Monday through Friday and can often accommodate same-day appointments. Please call us at (303) 353-8294 to schedule an appointment. We would love to show you what makes Thirty3 Chiropractic stand out from the crowd.
Thirty3 Chiropractic
IS CHIROPRACTIC RIGHT FOR YOU?
OUR SERVICES WE PROVIDE
Here at Thirty3 Chiropractic, we are unique in both the services and atmosphere we offer our patients. Dr. Joel is the only advanced certified active release techniques (ART) practitioner in Golden, CO. ART is the gold standard in soft tissue care and is used to identify and correct problems such as myofasciitis, tendinitis, nerve entrapment, and decreased range of motion. On top of our exceptional chiropractic care, we also provide electrical stimulation, thermal stimulation, therapeutic ultrasound, active decompression, intersegmental traction, custom orthotics, taping, paraffin, and exercise prescription. We also have an incredible massage therapist who specializes in deep tissue and therapeutic massage.
WHY WE ARE UNIQUE
Every complaint, big or small, will be addressed during your initial consultation and throughout your care plan. At Thirty3 Chiropractic you are more than just a number, you are our passion and the reason we serve this community. We are committed to each and every patient, and we are ready to design a unique care plan tailored to your specific needs and healthcare goals. Let us show you how the philosophy of Thirty3 Chiropractic is truly all about YOU.
COMMON SYMPTOMS WE HELP
Due to the advanced certifications that Dr. Ruppel holds, as well as the state-of-the-art equipment at this Golden chiropractic office, we are equipped to handle and treat many acute and chronic conditions. These conditions include (but are not limited to): neck and back pain, headaches, sciatica, frozen shoulder, hypertension, sleeping or breathing difficulties, loss of energy, digestive problems, numbness/tingling, bed wetting, asthma, sinus problems, scoliosis, ear infections, ADD/ADHD, allergies, acne, colic, constipation, and acid reflux.
Additionally, Dr. Joel has experience adjusting people of all ages. Did you know that approximately 90% of newborns suffer from the effects of birth trauma? While each birth is unique, there are a variety of factors that can cause trauma including short/long labor, failure of the cervix to dilate, use of forceps/extraction, cord around baby's neck, cesarean section or pulling/twisting baby's head during delivery. When Dr. Joel adjusts a baby or toddler, he uses a very small amount of pressure to properly align the vertebrae. From new born babies to the elderly, this Golden Chiropractor is your one-stop-shop for spinal alignment and manipulation.
common misconceptions
Here at Thirty3 Chiropractic, we take the time to address any concerns or misconceptions that may arise during your care plan. One of the top questions we get asked is if chiropractic adjustments hurt. While everyone responds differently to manipulation, most people experience considerable relief within a day of their adjustment. Another common misconception is that chiropractic care is dangerous.  Chiropractic care is actually much safer than surgery or pain killers and comes with fewer side effects! One last concern we like to address with our patients is the frequency of visits. Many people have the notion that if they start to see a chiropractor they will have to continue the rest of their life. Here at Thirty3 Chiropractic, we are upfront and honest with you about your care plan. We conduct a thorough exam and then take the time to discuss your treatment recommendations and how often we would like to see you. You are never pressured into anything, we give you all the facts and let you decide what works best with your lifestyle. Our practice is largely based around patients who seek continuing care. Colorado is such an active and healthy state, patients who seek care from this Golden chiropractor do it to protect their overall health and help them feel and perform at their best.   
SYMPTOMS CHIROPRACTIC CAN HELP
Contact us today to see how we can help you feel better today.
HOW TO FIND A CHIROPRACTOR IN Golden
This guide will help you find the best chiropractic clinic in Golden for you. When most people in Golden decide they need a chiropractor, they end up doing a search and just picking someone at the top.
Being at the top of Google for the chiropractic search does not necessarily mean they are the best chiropractor for you. Follow the steps below to make sure you are picking the right chiropractor for you.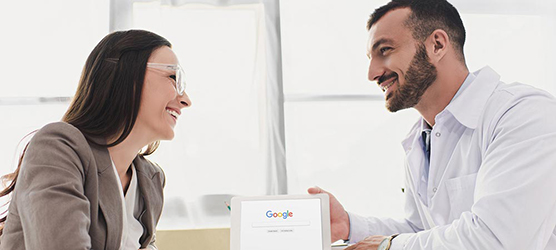 Time Needed: 5 minutes
Total Cost: USD 0.00
4 EASY STEPS TO FINDING A CHIROPRACTOR IN Golden
Step 1: Open up a Google search
You will want to type one of the following in the search bar:
Chiropractor Golden
Chiropractor 80401
Chiropractor near me
Best chiropractor in Golden

Step 2: Review Their Website
The best chiropractors in Golden put as much care into their website as they do into the rest of their office. By reviewing their website you will get a good feel for the doctor and if they are right for you.

Step 3: Check Out Their Reviews
Check out the Google Business Page of a chiropractic clinic you are thinking about visiting. It is easy for someone to say they are great, it's a different story to get other people to say great things about you.

Step 4: Give The Office A Call
Now that you have a basic understanding of what the office is about. Give them a call to make sure they fit the message that their website and GMB have been sending. You will know in a few minutes whether the office is the right one for you.